Get in touch with us
CLICK ON ONE OF THE BUTTONS BELOW TO SEND US AN ENQUIRY AND WE WILL GET BACK TO YOU.
We are aware of a misleading promotion from another website that claims we give out free product coupons in exchange for compliments. This is not a promotion that is run by Rustlers, we like to earn our compliments here and not buy them in return of free product.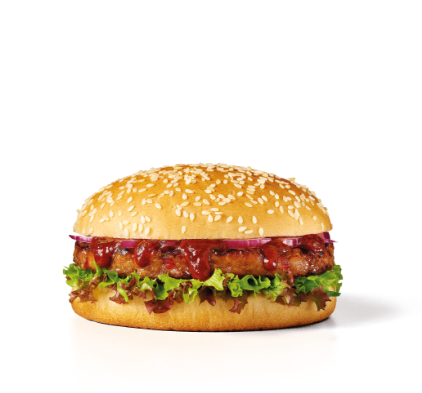 HOW LONG DO THEY TAKE TO COOK?

Cooking times vary, please check the back of the pack

CAN I FREEZE MY RUSTLERS?

We wouldn't recommend freezing our products as it can ruin the product quality. It's best to enjoy the product before the date on pack

WHAT IS THE PRICE OF RUSTLERS?

The price of each product are set at the discretion of each retailer, we have no control over it. A lot of retailers do often have Rustlers products on special offer, so check our Facebook and Instagram for latest deals.

IS RUSTLERS ON SOCIAL MEDIA

You bet find us on:
www.facebook.com/RustlersSnacks
www.instagram.com/rustlersuk

CAN I COOK RUSTLERS ON THE BBQ?

Yes you can follow these simple steps:

1. Fire up the barbie
2. Place the burger patties on the grill
3. Cook above hot coals for 8 minutes until the burger is piping hot
4. Turn regularly to avoid charring one side
5. Toast them buns on the grill
6. Serve with cheese and Rustlers sauce
Are you a Rustlers fan?
IF YOU LOVE RUSTLERS, ARE INTERESTED IN HEARING ABOUT NEW PRODUCT RELEASES, SPECIAL OFFERS AND COMPETITIONS THEN SIMPLY GIVE US A FEW DETAILS BELOW AND WE WILL KEEP YOU UP-TO-DATE.